Due to sickness of the wife of one of the Elkville String Band's members, the band is not booking any more shows at this time. Thank you for supporting us over the last 16 years. It was a great ride.
We are proud to announce the addition of a new member to The Elkville String Band. Eddie Ogle will be playing Harmonica with us. Eddie is a great Harmonica player and singer, he will be a good addition to the band. Welcome aboard Eddie !!!

----------------------------------------------------------

The Elkville String Band was formed in 2001 by Jerry Lankford, editor of The Record newspaper in North Wilkesboro, NC to perform for the annual play "Tom Dooley, A Wilkes County Legend" presented by the Wilkes Playmakers. The founding members of the band were Jerry Lankford, Herb Key, Drake Walsh, Nicole Vidrene & Bill Williams. The band played for the Tom Dooley play for 4 years and recorded 3 CD's of music for the play. The band also won 2 awards given by the North Carolina Historical Society. Jerry Lankford needed to quit the band around 2006 for personal reasons and we got several different banjo players to fill in till Jim Lloyd came to us on a "kind of" full time basis. After a while Jim needed to do other things but we were fortunate to get Jeff Michael to play banjo with us pretty much full time. Jeff stayed with us till 2009 but he was then playing with Big Country Bluegrass and needed to go with them on a full time basis. OK, Jim Lloyd enters the picture again and has been with us now up to the present time. In November 2010 we lost our good friend and founding member of the band, Drake Walsh. Drakes father was Dock Walsh, pioneer 3 finger style banjo player who played and recorded with The Carolina Tar Heels. They recorded for Columbia and RCA records in the late 1920's and early 1930's. When Drake passed away unexpectedly, Trevor McKenzie came along and is still with the band today. The Elkville String Band today is made up of two founding members, Herb Key & Bill Williams, the other 3 members are Jim Lloyd, Trevor McKenzie & Eddie Ogle.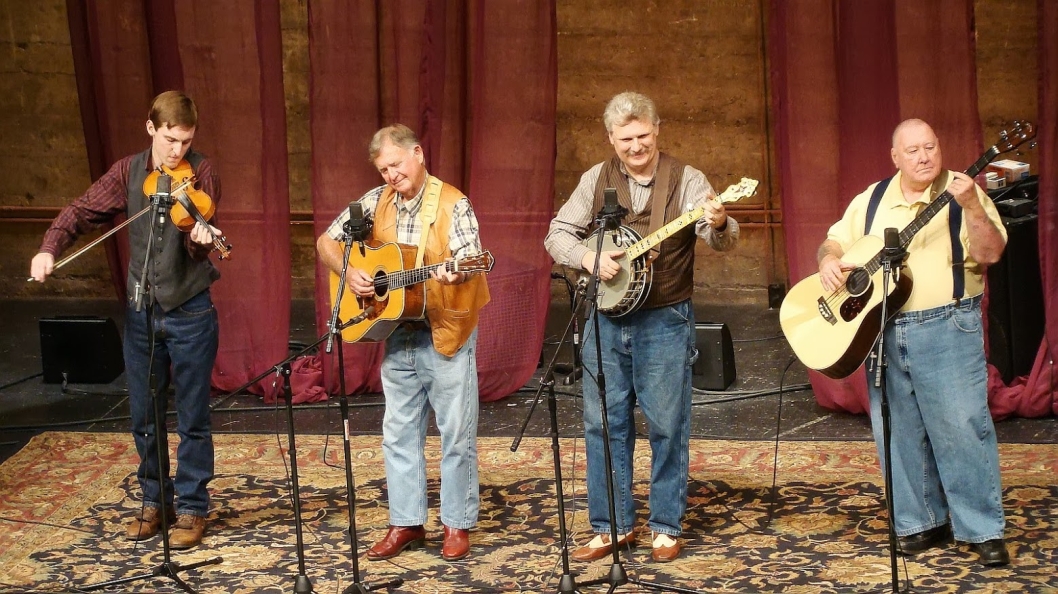 Trevor McKenzie - Herb Key - Jim Lloyd - Bill Williams
The Elkville String Band on Song of the Mountains